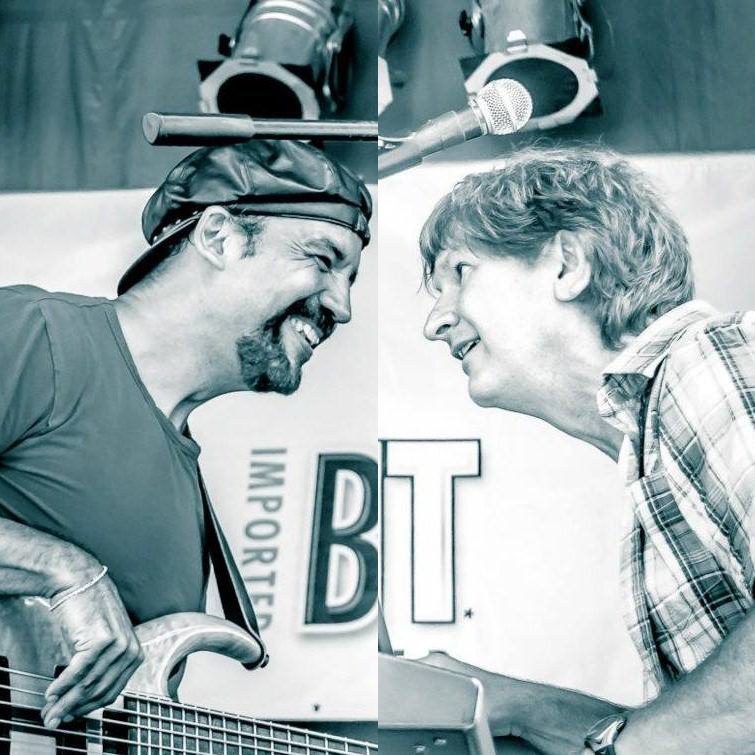 Edgar pagan / bill dicosimo
SubCat Records Recording Artists
Bill DiCosimo and Edgar Pagán have been performing music together for over 20 years, including backing GRAMMY-winning jazz flutist Dave Valentin. They have shared the stage with varied world-class artists Spyro Gyra, Xtreme, Ismael Miranda, Andy Montanez, Lou Gramm, Bela Fleck, Bernie Williams, Wayne Newton, The Average White Band, Tom Scott, Ambrosia, Earl Slick, Joey Molland, Mary Fahl, Mark Doyle, Bernard Fowler, Stanley Turrentine, Terry Ilous, Emedin Rivera, and Charo to name a few.
As founding members of central New York SAMMY winners and standouts 'Grupo Pagán', Bill and Edgar felt it was time to record a solo project.
To capture the feeling of DiCosimo and Pagán's music, an All-Star lineup was enlisted featuring Jimmy Haslip (additional bass, keys, cuatro, ancillary percussion, and background vocals), Jeff Lorber (keyboards), Karma Auger (drums, percussion), Gary Novak (drums), Jimmy Branly (percussion), Jeff Richman (guitar), Paulie Cerra (horns), Nick Kellie (guitar) and Jose Varona (percussion). All worldrenowned artists in their own right. The bonus track "Show the World" featuring 'Ceili Rain' frontman Bob Halligan Jr. is inspired and dedicated to Peace, Love, and Unity in the world. Bob has written hit songs for Cher, Judas Priest, Michael Bolton, Kiss, and Blue Oyster Cult.
The Album is produced and titled by 3-time GRAMMY winner Jimmy Haslip. He felt 'CON MOTO,' a classical term describing forward movement, was a fitting description of the music. Haslip is no stranger in the producer role. He has worked with Jeff Lorber, Bruce Hornsby, Yellowjackets, Gino Vannelli, Kiss, Tommy Bolin, Allan Holdsworth, Marilyn Scott, Chaka Khan, Al Jarreau, Donald Fagen, Anita Baker, Robben Ford, Mike Stern, Selena, Diana Ross, Elemental and more. Haslip found the music to be positive, uplifting and inspiring. As a producer, he is a perfect fit. We found him to be very connected with our diverse music style and desire to meld world sounds and rhythms to create something fresh.
The recording contains 5 originals that take you on a journey encompassing Funk, Blues, Jazz, and Timba flavored Latin rhythms, plus two clever arrangements of "Magic Carpet Ride" and "Cisco Kid."
Their diverse backgrounds combine into a high energy intoxicating brew of sound and world rhythm influences that deliver heartfelt, energetic, and inspirational music.
Press / Radio Contact
Kari-On Productions – kari@karigaffney.com