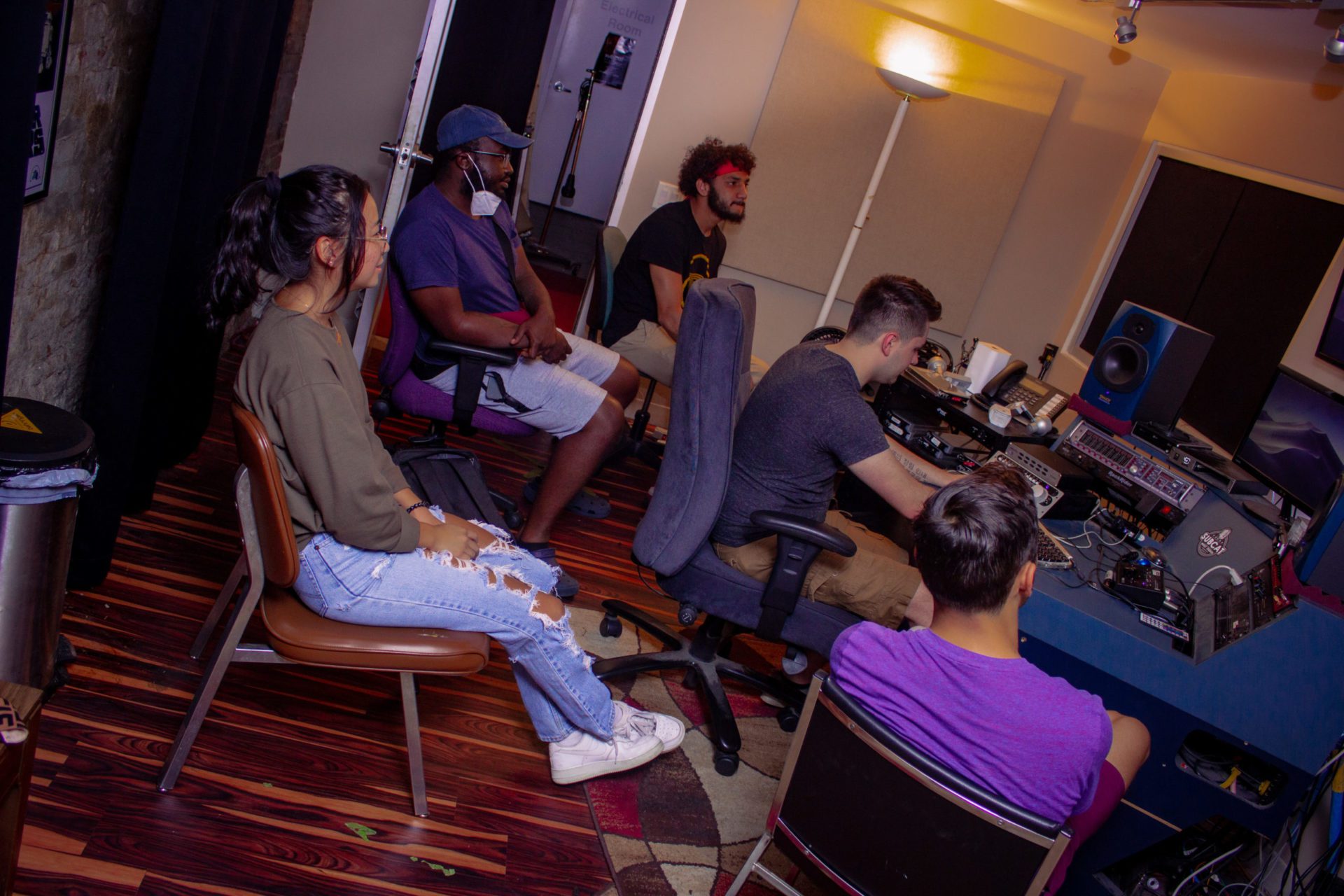 We love working with eager young-learners. If you're looking to learn more about audio engineering, production, or music business, SubCat is a great place to start!
SubCat's ideal intern is passionate about music and production, has great communication and teamwork skills, and is excited to learn every day. 
Our engineers host a variety of workshops and experiential opportunities for our interns, and every day is a new and fun learning challenge!
Want to apply? here are the next steps:
Upload the following items below: 
Required:
Resume
A copy of your transcript
Recommended:
A cover letter
At Least one professional reference
A sample of your audio work
Be sure your application is complete with at least all of the required files listed above. If everything meets our criteria, we will contact you for an interview. If you're accepted for an intern position, you will then need to sign SubCat's Learning Agreement Form.
Questions?  Call us at 315-478-0684 or email the Studio Manager, TJ, at tj@subcat.net
**Currently accepting interns for the Winter 2023 and Spring 2024 semesters.
Deadlines for applications:
Winter 2023: 10/27/23
Spring 2024: 12/1/23
Summer 2024: 04/05/24
SubCat Studios was built with the freelance engineer in mind. With our wide variety of outboard gear and pre-amps, intuitive patch bay, and robust selection of microphones, you're certain to find your desired sound. We have the ability to patch-in any additional outboard gear, so you can bring your favorite equipment from home, too.
As a freelancer, you can rent out the studio for your own recording sessions. Whether you'd like to track using our world-class rooms, microphones, and pre-amps, produce using our comfortable studios and fantastic selection of outboard gear, or see a record fully to its completion here, the price is up to you.
For more information and to discuss the possibility of freelancing at SubCat, please contact us, e-mail info@subcat.net, or call 315.478.0684.