SubCat takes your safety Seriously
As coronavirus (COVID-19) continues to impact the global community, we want to ensure you that we are taking steps to ensure business continuity for our clients. Based on guidance from the World Health Organization, we have updated our Business Continuity Plan with specific actions to account for COVID-19 as outlined but not limited to below.
It goes without saying that, in the current environment, the health and safety of our employees, clients, and partners are our priority. This is an unprecedented time for everyone, and the situation is changing daily. We are committed to maintaining our business operations and ensuring you continue to receive the highest quality service without disruption.
Thank you for your continued trust in SubCat Studios.

We're adding extra time in between sessions to clean equipment for the safety of all clients. Clients arriving early can wait in our lounge.

Sanitizing stations can be found in our studios. Microphones, Pop Filters, and instruments are all being fully sanitized.

For the foreseeable future there will be a limit to the amount of people allowed in a session. Only bring the people that NEED to be there!
Masks are mandatory while outside the recording booth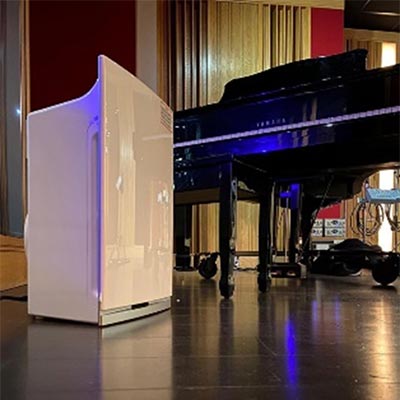 SubCat recently invested in a number of portable high-efficiency air-purifying filtration systems for use throughout our building in order to help provide comfort and peace of mind for our guests and visitors.