Marching Arts Audio Consultation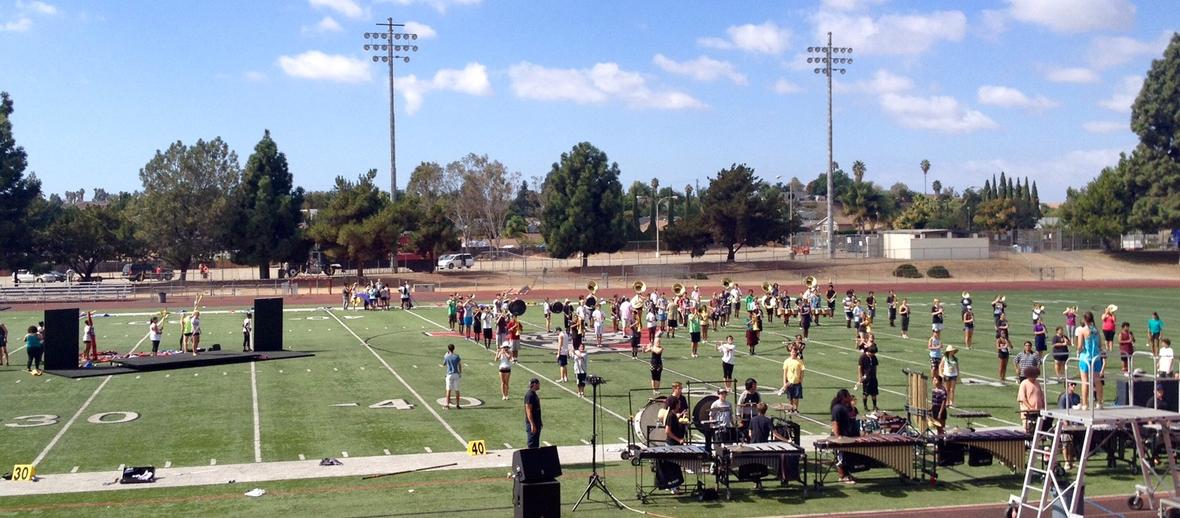 More than art.
At SubCat, we love to be involved with the education side of things.SubCat has a team of audio engineers with marching arts backgrounds ready to assist your marching band, indoor drumline, or winter guard with their audio needs. 
What we offer.
We understand that as a band director, its important to focus on the students' and band's needs, and having to worry about the electronics can be troubling. We are here to provide guidance on what to purchase when it's time for upgrades, as well as helping to prioritize purchases while spending on tight school budgets. Sometimes you may already have all the equipment you need. In this case we can provide some assistance setting the gear up properly, and with some quick lessons, we can make a huge difference in your ensemble's sound. 
some quick tips for successful sound design
Remember, it's sound reinforcement to compliment the acoustic front ensemble instruments. There is no need to overpower the full ensemble.

Gain Structure – Leave headroom for yourself for performance adjustments.

Know when and how to use effects.

Angle speakers up and in to the box (same as winds and horns!)

Don't overdrive the microphone. You want a nice clean sound from your front.

Trouble shoot calmly. Take the time to have your electronics working or have a backup plan if all else fails.
Download some of our PDF presentations!
Start your next project with us!
SubCat Studios is here to help you achieve excellence through our world-class studios and our expert staff and partnerships. Whether it's your hundredth time or your first time in the studio, SubCat is here to help.