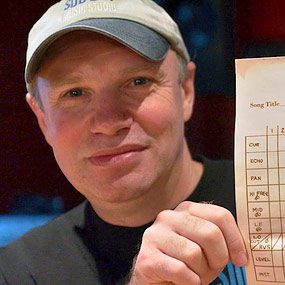 Ron Keck
Founder | Engineer
Education and innovation have been the driving forces behind Ron's extensive career in music.  Ron studied music at Onondaga Community College and Syracuse University. For 25 years Ron taught the best and brightest percussion musicians in the Central New York area, gaining notoriety as one of the region's premiere instructors. In fact, Ron has become known as a world class snare drummer, holding several world champion snare drumming titles.
Ron was one of the first to embrace computer technology in music production in the 1980.  He edited and mastered audio for 13 years, until founding SubCat Studios in the fall of 2001.  His broad equipment and wiring knowledge led him to design and develop SubCat's newest studios located in Armory Square, Syracuse, NY.
Today, Ron's love for education is clearly demonstrated through the recording classes and various music lessons he teaches on a regular basis, connecting students to the latest technology and techniques.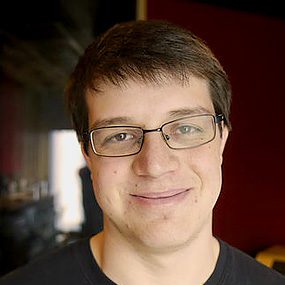 TJ James
Studio Manager
TJ's music journey started at the early age of 4 years old, playing the drums.  He found his niche in the drumline and drum corps community, and was named a US Army All American for drumline in high school, and eventually marching with multiple groups in DCI and DCA.
TJ continued his education at SUNY Fredonia, where he earned his BS in Sound Recording Technology and Percussion.
TJ joined the SubCat team in 2014 as an intern, before moving up to freelance engineer and eventually, Studio Manager.  He immersed himself into the Central New York music scene, becoming a well-known live sound engineer in many of the area's leading venues. To this day, he still plays percussion with multiple groups across all music genres.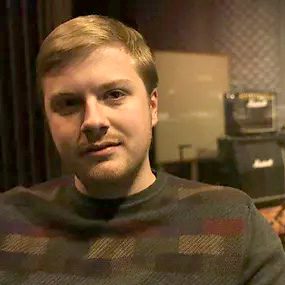 Stephen Brown
Engineer | Producer
Steve has been engineering and playing music for most of his life. As a multi-instrumentalist, Steve brings vast musical experience to every session.
Notable projects include: Future – GRAMMY's (off of Drake's Views) – Assistant Engineer, National Geographic – Voiceover Recording, Sig Roy – Summer's Over EP – Mixing, Mastering, The Good Years – Homesick – Recording, Mixing, Gary Carpentier – Lucid – Recording, Production, Mixing, Estee Lauder – Voiceover Recording, "The Society" Season One (Netflix Original) – ADR, "The Binge" – Hulu Original Movie – Vocal Recording, Sakhari – "Who Cares" – Recording, Mixing, Mastering
Steve leads worship at Vintage Faith Church in Cicero, NY every Sunday and has multiple active music projects, including Vintage Faith, Stephen Brown, and Slightly Different.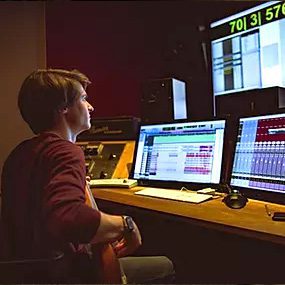 Shane Patteson
Freelance Engineer | Producer
Shane's obsession with audio began before his teenage years. When he was just 12, he started observing tracking sessions in Todd Hobin's private studio and by the age of 14, Shane was behind the console recording music of his own and others. While in high school, he produced over a dozen recordings for local artists.
After leaving for New York City to study Music Technology & Computer Science (B.M & B.A) at NYU, Shane continued his work in his hometown, producing 3 SAMMY nominated projects in Central New York before turning 20, while managing classes, studio internships, and various gigs around NYC.
You can find him playing bass and engineering in both Syracuse and New York City for a myriad of artists in all genres. He remains heavily active in the live music scene, and thrives helping artists develop their musical vision.
Shane is thrilled to have a portfolio featuring Stephen Phillips, Neil Minet, Rhiannon Payne, Posted, Churches and Graveyards, Geico, Brett Altman, Estèe Lauder, Julia Goodwin, The History Channel, Brede, Blue Note Records, 93Q, and many more. You can view his work at www.Shaneth.com.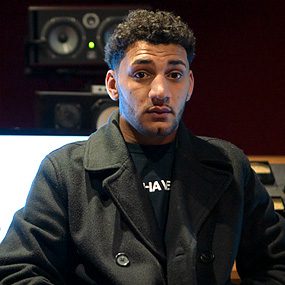 Ryan 'Wigs' Wiggins
Freelance Engineer
Ryan Wiggins — aka Wigs — has been a trendsetter since Day One. He was influenced by hip hop at a young age, starting his musical career in 2012.  Ryan has three albums out currently on all platforms — all of them recorded and mastered at SubCat Studios (All in Due Time, No Turning Back, and Wigs).
Ryan's album No Turning Back was nominated in 2017 for a Sammy Award. In 2018, he co-founded a musical group called Raw Breed.  He is all about making music and is continuously involved in organizing and holding different fundraisers in the Syracuse community. Some of their main fundraisers include the Kicks for Kids Annual Fundraiser, The Kidney Fundraiser, and The Breast Cancer Awareness Fundraiser.
Wigs has specialized in engineering for the rap/hip hop and R&B genres. He started engineering at SubCat in 2019.
Give a listen to some Wigs-engineered music:
https://open.spotify.com/artist/6sEkW7DJgqVdeIXOwkXkkE
https://open.spotify.com/artist/4fWdLk9G4cxgGeOdIgQ0o2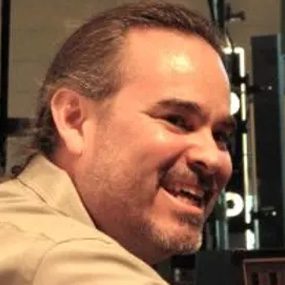 Patrick MacDougall
Freelance Engineer
Before joining SubCat Studios, Patrick's long list of credits include t Recording Engineering studies at the Dick Grove School of Music,  and working at Hilltop Park Corporation, Submersible Music, Solid State Logic, as well as working as an independent engineer.
His recent projects include: Sarah Brightman, Allen Vizzutti, Joe Walsh, Mick Jagger, Joss Stone, Dave Stewart, A.R. Rahman, Lucas Films, Paul Allen and the Underthinkers, Renegade Creation, Robben Ford, Superheavy, The Jazz Police, Rey Fresco,  JAYMAY, Billy Morrison, Kenny Wayne Shepherd, Robbie Robertson, Dana Glover, Ann Wilson, Heart, Debi Nova, Yes, Carina Round, Claudine Kielson, Tom Scott, Have Love Will Travel, DrumCore.
For more info, check out, visit patrickmacdougall.com.
Alanna Mohan
Alanna Mahon is a recent MBA graduate from Binghamton University, where she also received degrees in Economics and Music. She has been involved with music since elementary school, and has participated in multiple choirs and chorales. Her passion for music business began while she held the role of Music Director in her collegiate a cappella group. The process of liaising and negotiating the group's album was fascinating to her, and she wanted to continue working with artists to expand their reach. While concentrating in marketing in school, she studied artist management and strategy, and is excited by the local talent in Syracuse.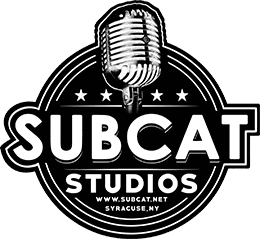 Start producing your next project with us!
SubCat Studios is here to help you achieve excellence through our world-class studios and the knowledge of our expert staff and partnerships. From major recording artists to blockbuster film and tv production crews to first-time recording artists on a budget SubCat Studios is here to help.