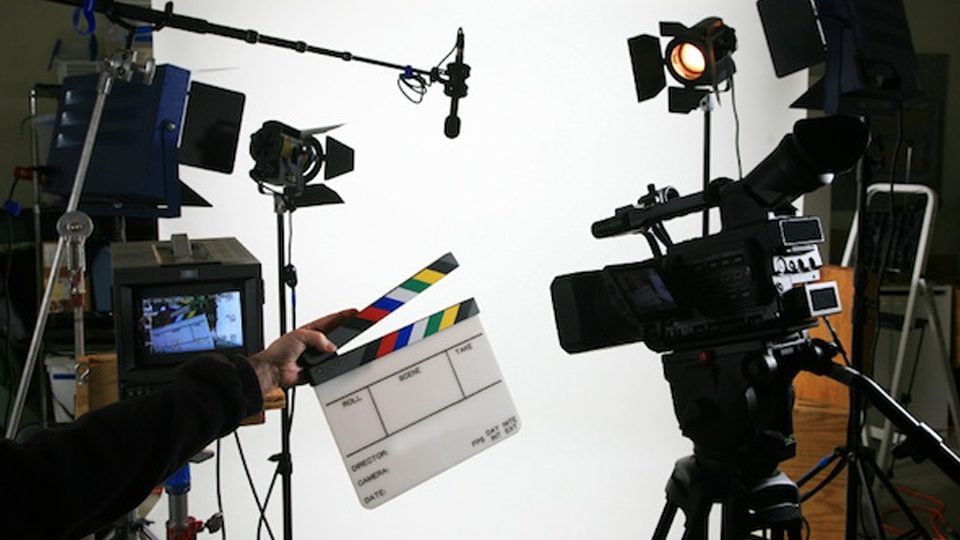 A&E Channel's I SURVIVED
America's Most Wanted
Bollywood's – Detective Byomkesh Bakshy
Discovery Channel's NAKED AND AFRAID
Christian Mingle.com
Food Network's DINER'S, DRIVE-IN's and DIVE's with Guy Fieri
Fox Television
IKEA
Law and Order SVU
Microsoft's Commercial with Billy Baldwin
NBC/Universal's 'Odyssey'
The Incredible Burt Wonderstone
Sci Fi Channel's HAVEN
Sesame Street Productions
Studio Jams
ZOE a film by Solon Quinn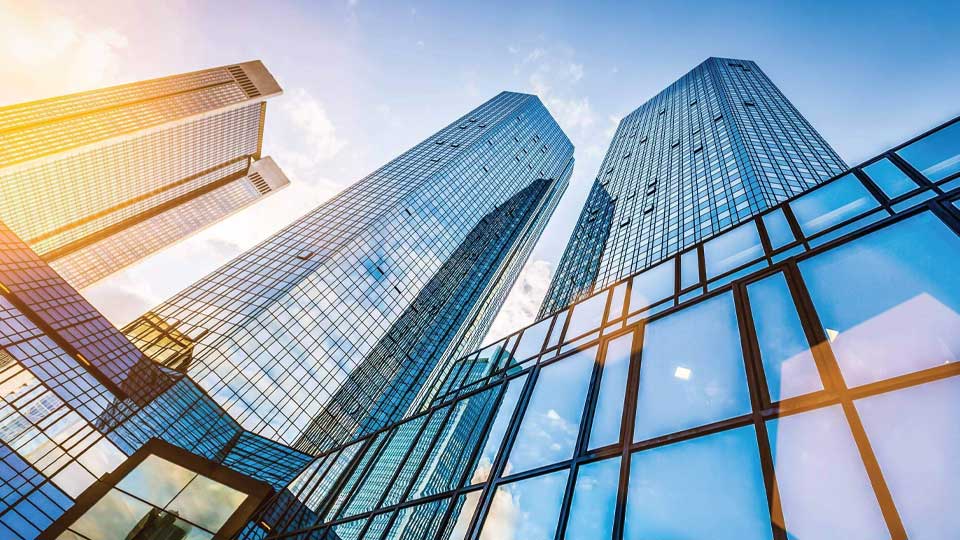 ESPN
Eric Mower and Associates
Full Cast Audio Books
Galaxy Communications
Healthway
HGTV
Kinney Drugs
Microsoft
National Geographic
NFL Films
Pinckney Hugo
Pro-Literacy
ProForma
Solon Quinn Studios
Upstate Medical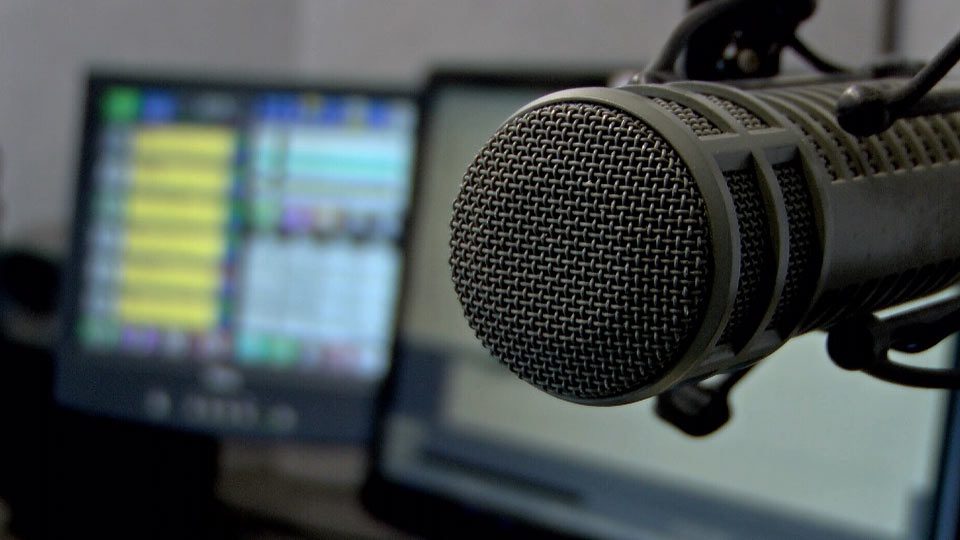 Ameri-Cu Credit Union
Chandler Automotive
Dunn Tire
NeedACarBuyACar.com
Taco Bell
The New York Times
Summit Federal Credit Union
Stanley Law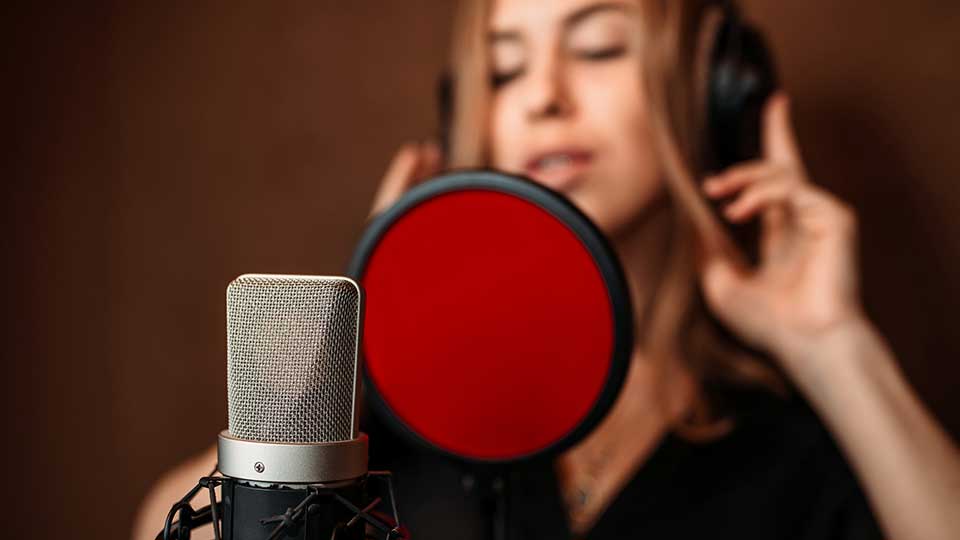 We've developed a strong team of Voice Over artists who are available for commercials, audio books, narration or film.
We've recorded voices for Audible.com, Food Network, A&E Channel, Microsoft, SciFi Channel, NBC, Sesame Street, Taco Bell and many others. Check out some samples of our available Voice Talent.
A&E Channel's I SURVIVED
America's Most Wanted
Bollywood's – Detective Byomkesh Bakshy
Discovery Channel's NAKED AND AFRAID
Christian Mingle.com
Food Network's DINER'S, DRIVE-IN's and DIVE's with Guy Fieri
Fox Television
IKEA
Law and Order SVU
Microsoft's Commercial with Billy Baldwin
NBC/Universal's 'Odyssey'
The Incredible Burt Wonderstone
Sci Fi Channel's HAVEN
Sesame Street Productions
Studio Jams
ZOE a film by Solon Quinn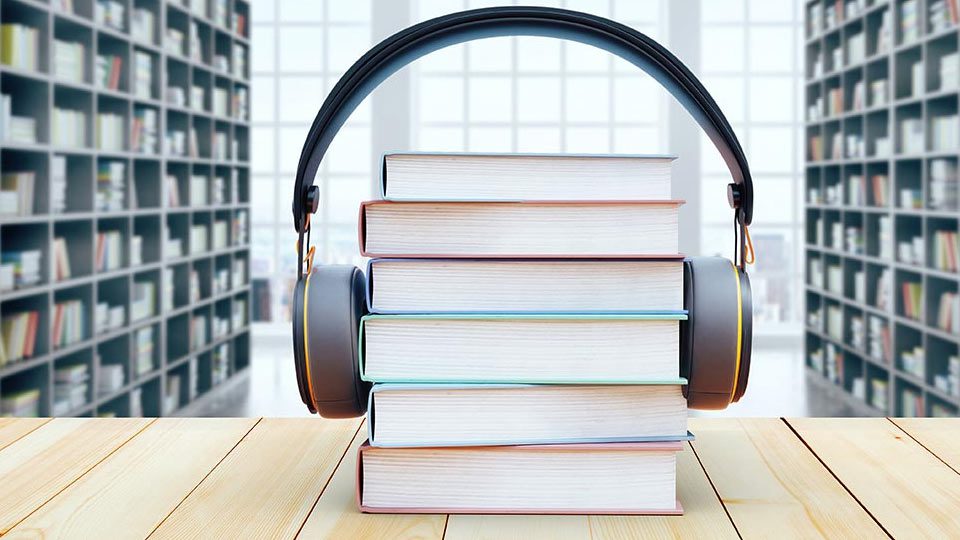 Brave Girl Eating by Harriet Brown for Audible.com
The Belief Instinct by Jesse Bering for Audible.com
Protecting His Princess by C.J. Miller for Audible.com
How to speak Mandarin Chinese for Rosetta Stone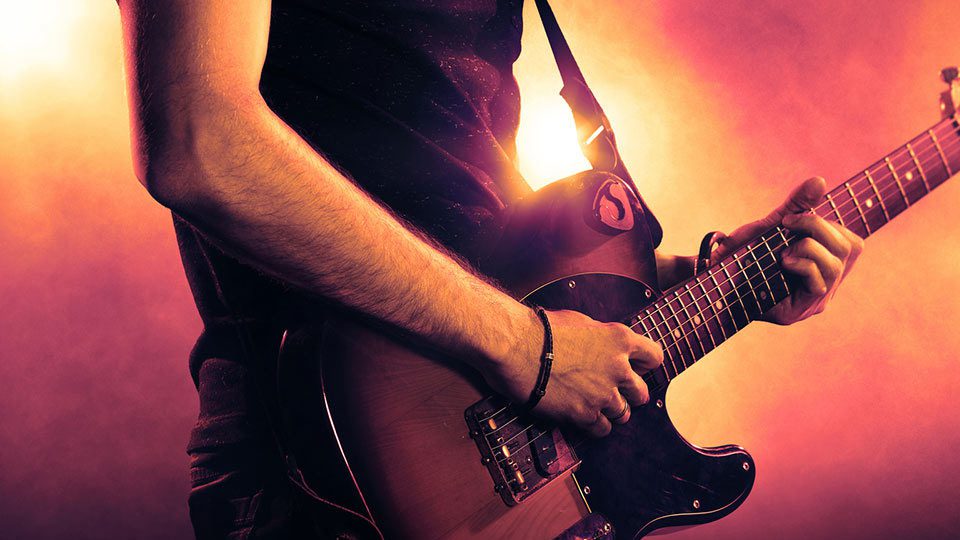 10 Years Since
12 AM
1306
A Day to Remember
A Skylit Story
Aaron Velardi
Absolute Mess
A Cast Of Thousands
Adiel
After Effects
Afro-Nips
Alanna-Marie Boudreau
Alchemy
Alison and Zoe
Amanda Rogers
American Monster Band
Amir
Andrew VanNorstrand
Andy Cooney
Andy Walton
Ann Walseman
Anorexic Beauty Queen
Armand Adams
Artie Lennin
Augusteen
Austin John
Ava Andrews
Avvi
Avery Head
Backfire
Banko Fresh
Bara Johnson
Barry Damsky
Beautiful Mess
Bella Boar
Bell and Sgroi
Bells of Harmony
Benny Mardones
Beware of Darkness
Beyond World's End
Biboti
Bill Cummings
Bill Delaney
Bill Sullivan
Blaine Holcomb
Blue Nova
BobaFlex
Bob Snyder
Boop Loomis
Brand New Sin
Branded
B. Gizzel
Brass Inc.
Brian Chappell
Brian Detlefs and the Altercations
Brian Duran
Brian Lauri
Brian Sharp
Bridge Under Fire
Brothers for Life
Bruce Katz
Byron and The Adventures
Caesar Fadari
Cameron Brothers
Canvas Moon
Candy Floss
Carnindyle
Catalina Gonzales
Cathy Lamanna
Caustic Method
Chasing Daylight
Chee
Chris Flory
Chris Lizzi Band
Chris Terra and Blue Smoke
Civil Servants
Clarissa Traub
Closer Still
Colby O'Donis
College Band
Cornbred
Costello
Courtney Beaton
Custom Taylor Band
Crash Martinez
Crash Riot
Dan Eason
Dan Elliot
Daniel Decker
Danielle Bochner
Dave Hanlon's Cookbook
Dave Hawthorn
Dave Salzano
Dave Welsh
Dead Rose
Deecoy
Desolate Grey
Derek Knott
Dick Ward
Dirty Road Ruckus
DKirk
Doc Apple
Donna Colton
Donna Dennihy
Donna Lombard Trio
Donna Mucks
Dru Nordmark
Duo L'adour
Dusty Pas'cal
Dutch Da Menace
Early Bird
Econoline Cowboys
Ed Vivenzio
Ed Wool and The Nomads
Eddy Current
Effoel
Elephant Mountain
Eleven 07
Enemy Down
Enyu Eye
ESP
Ethan Rothschild Band
Everett Fox Band
Everlast
Everybody's Famous
Excelsior Cornet Band
Eye Level
Fab Five
Fallen Enemy
Falling for Daylight
Far From Over
Fazeshift
First Born Suns
Floramay Holliday
Flying Column
Folkstrings
Foundation
Fred McCarthy
Fulton Chain Gang
Gary Frenay
Gavin Bell
Ghost Town Magic
Gonculator
Grace Gist
Greg Simons
Grit n Grace
Grupo Pagan
Gruppos Folkloristo
Hal Casey
Halestorm
Half Sister
Hana Zara
Happy Jack
Harvey Davoli
Hattie Lewis
Headcase
High Altitude
Hobo Graffiti
Holidays at Hendricks
Home Court Advantage
HoneySpoon
Honor Bright
House of Brian
Indiefolkjazz
In Transit
Inward
IRIEmember
Jack Downey
Jack Potter
JamBones
Jamie Cunningham
Jamie Cunningham
Jane Basile
Jason Kessler
Jaymay
Jeff Connor
Jembe
Jim Cavalo
Jimi Johns
Joanne Shenandoah
Joanne Perry
Joe Davoli
Joe Driscoll
Joe Whiting
Joseph Mettler
John Stone
John Wachunas
Johnny Rage
Johnny Straight Toes Jackson
Jon Stevens
Jon Vona
Jony James
Jose Alvarez with Los Blancos
Just a Memory
JT Hall
KAMU Productions
Kara Scott
Kasmosis
Karen Bartel-Morris
Karen Oberlin
Kat Tale
Kaysan
Kazia
Ken Scott
Kevin Dorsey
Kevin Louis
Kh'Mi
Kim Monroe
Kim Simmonds
Lacey Lee
Lano Records
Larry Gatlin
Late
Laura Courtwright with Los Blancos
Lauren Mettler
Lauren O'Connell
Lea Shenandoah
Leylines
Lee Terrace
Liberty
Lilly Patrick
Lisa Alibrandi
Long Since Forgotten
Loren Barrigar and Mark Mazengarb
Los Blancos
Lost Boys
Makyo Star
Maria De Angelis
Maria DeSantis
Mark Copani
Mark Doyle
Mark Macri
Mark Tiffault
Mark Wahl
Master Thieves
Mat Burke
Mattew Shipp
Melanie Dewey
Melody Rose
Merge
Merit
Michael P Ryan Band
Mick Fury
Micky Mercurio
Michelle Renee
Michael Joyce
Mikey Bars
Mike Connor
Mike Malito
Mike Mckay
Mike Sims
Mike York
Miss E and Mind Funk
Mistletoe
Molly's Way
Monk Nanis Jazz
Monster Truck
Moodswing
Mr. 4Dalow
Native Wellz
Necrosis
Neverseen
New Day
New Found Glory
Nick Piccinnini
Nine Round
Northbound Traveling Minstrel Jug Band
Northern Chorale Society
Northern Tier Symphony
Northside Worship Ministries
NoMo
OJP
One Step From Falling
One Sweet World
Ophelia's Looking Glass
Our 11th Hour
Paper Trigger
Patmos
Patrick Breen
Peanut
Pearl Rhein
Perpetual Burn
Pete McMahon with Los Blancos
Phil and Hanna Richardson
Phil Klein
Phil Petroff and the Natural Fact
Phil Turner
Pinkney Hugo Group
Post Secret
Project Weather Machine
Queensryche
Quigsey and the Bird
Rabbit In The Rye
Ray Lasch-Quinn
Razbari Sumthing
RDot
Redd Sun
Repercussion
Rhythm Method
Rick Short Band
Richard Probert
Roblee
Rachael Tissot
Rocko Dorsey
Ron Spencer
Ronnie Leigh
Roosevelt Dean
Root 4
Ruddy Well Band
Runaway Hudson
Sail the Ashes
Sam Obrist
Savoy Brown
Scott Allyn and Laura Austin
Scott Stapp
Scratch
Sellout
Sensational Saints
Sentinel
Shane Pas'cal
Shakedown Blues Band
Shantell Suiowicz
Shawn Seals Jazz Trio
Short Sleeve Sampson
Silence Bleeds
Simplelife
Skaneateles Festival
Skip Murphy with Los Blancos
Slow Train
Smart Allec
Soft Spoken
Sophistafunk
Soul Blue
Soul Risin'
Spacefarm 2600
Stanley Kaminski
State Street Band
Stephen Brown
Steve Thames
Stevie Tombstone
Stonewall
Stormy Chromer
Studio Jams.com
Struggletown
Sue Ferguson
Susan Guskey
Steve Klose
Switchfoot
Syracuse Childrens Choir
Taj
Tammy Waddams
Tarzan Brothers
Tas Cru
Taylor Thomas
Ted Eddison
Teenager
Terri Mollhouse
The 511
The Action!
The Adventures
The Armoni Suits
The Barrigar Brothers
The Big Plan B
The Boatmen
The Bonecasters
The Cameron Brothers
The Causeway Giants
The Celebration Band
The Color Industry
The Critics
The Daily Supplement
The Dean Brothers
The Delinquents
The Doug Jackson Quartet
The FabCats
The Fig-Tones
The Foundation
The Fury
The Great Chernesky
The Greys
The HornDogs
The Influence
The Intention
The J Project
The Magistrates
The McCarthy – Paisley Band
The Mods
The New Daze
The Overnighters
The Pickups
The Rest of Us
The Robobuddies
The Rumble Scene
The Rust Belt
The RSM Band
The Scarlet Ending
The Sister Lovers
The Syracuse Gay and Lesbian Choir
The Trash Babies
The Umbrella People
The Vanderbuilts
The Vintage Truth
The Worst
This is Why
Thru Spectrums
Thunder Canyon
Titanium Black
Tom Townsley
Tom Parker
Tommy Bridges
Tone Deaf River Jam
Torment the Vein
Toy Monkey
Tresspassers
Trouble On The Dance Floor
Turn the Tide
TY
Until Saturday
Urban Poetic
Uri
Upstate Burners
Urban Poetic
Vada March
Victus
Virgman
Vote For Pete
Wagner
Waydown Wailers
Wicked
William Gorman
You Me at Six
Young Guns
Young Tate
Start producing your next project with us!
SubCat Studios is here to help you achieve excellence through our world-class studios and the knowledge of our expert staff and partnerships. From major recording artists to blockbuster film and tv production crews to first-time recording artists on a budget SubCat Studios is here to help.