Put Visuals Behind The Work.
As music lovers, we find artists much more relatable and much more convincing when we can see them in action performing the music that is important to them.
For that reason, SubCat is proud to offer affordable in-session and location music videos to help artists maximize the impact of their music and establish a meaningful and lasting connection with their audience.
We also provide high-quality video for commercials and original content.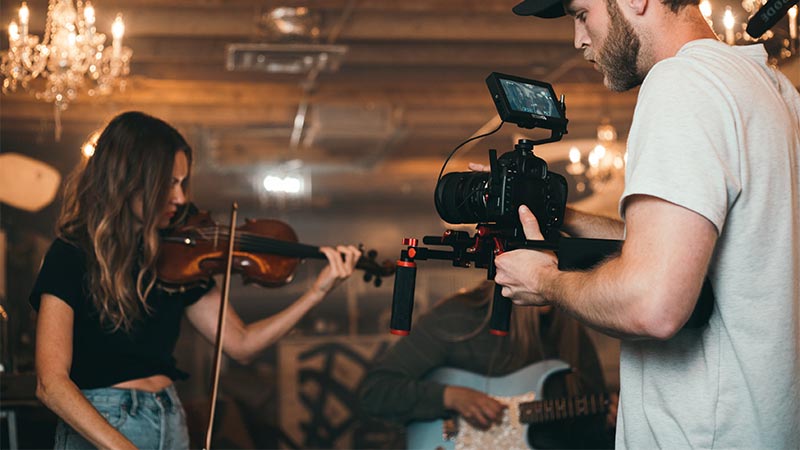 Our full-service audio/video capabilities
Video Editing
Motion Graphics
Motion GFX
Color Correction
Digital Advertisements
Social Media Clips (Instagram, Facebook, LinkedIn, Tik Tok)
B-Roll Footage
In Studio Video Recording
On-Location Video Recording
Live Streaming (In Studio & On Location)
Music Video Production
Live Concert Recordings
School Band or Chorus Music Recordings
Virtual Recordings
Commercial Video Production
Voice Overs
Auditions Tapes
Social-Multi-Media Support
Video Content
Consultation Services
Photo Shoot and Filming
Corporate & Personal Project Management
Gift Certificates
Karaoke Recording
Commercial Audio/Video Services
Professional Lighting

On-site Audio Recording

4K Video

Teleprompter

Motion Graphics

Boom Operator

Original Music Beds

Voiceover / ADR
Start producing your next project with us!
SubCat Studios is here to help you achieve excellence through our world-class studios and the knowledge of our expert staff and partnerships. From major recording artists to blockbuster film and tv production crews to first-time recording artists on a budget SubCat Studios is here to help.